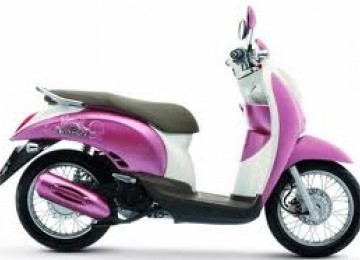 Automatic scooter (scooter) has become a new idol for two-wheeled vehicle users in Indonesia. Data from the Indonesian Motorcycle Industry Association (AISI) showed in a period of four years, scooter sales have soared 45.64 percent or 3,376,536 units in 2010.
Even this year, for the first time exceeded the duck scooter sales manual. Contributions scooter sales in the first quarter reached 627,179 units or 49 percent of the national market. Far than ducks that only 547,664 motor units or 42.8 percent.
Manufacturers of motor matik even more incentive to pursue scooter sales figures with various strategies. One of them by using color variants in accordance with consumer tastes. That's according to the General Marketing Planning Analysis of PT Astra Honda Motor Augustine Indra Putra is one part of the sales strategy and attract consumers. "This is a strategy and form of our responsibility towards consumer preference," he explained.